Board Members
Contact the Board: frgmlboard@frgml.org
Jeff Medina, President
Michael Campbell, Vice President
Denise Gans, Treasurer
Jennifer Thew, Secretary
Mary Cooper
Jennifer Gipson
Christopher Spiek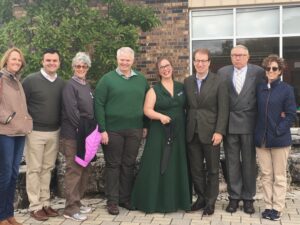 Board Meetings
Board meetings are held on the third Tuesday at the Library. Please contact the Library to request supporting documentation related to upcoming or past meetings.
Upcoming Meetings
Agenda - May 19, 2020, 6:30 p.m.
In accordance with Governor Pritzker's Executive Order 2020-07 Section 6, this was a fully online meeting. The recording is available here: https://youtu.be/mcJpbMbB9uA
June 16, 2020, 6:30 p.m.
2019-2020 Minutes
Budget Committee - March 17, 2020
Policy Committee - February 18, 2020
Facilities Committee - October 4, 2019
Budget Committee - September 17, 2019
Policy Committee - August 20, 2019
2018-2019 Minutes
Policy Committee, July 16, 2018
Budget Committee, July 18, 2018
Policy Committee - November 5, 2018
Policy Committee - January 7, 2019
Policy Committee - February 20, 2019
Budget Committee - February 21, 2019
Bylaws Revision Committee, April 16, 2019
Facilities Committee Meeting, April 24, 2019
Monthly Finances
Additional Documents