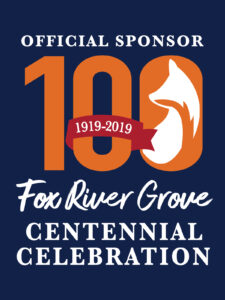 Can you believe Fox River Grove is celebrating its centennial in 2019? It's true! On August 21, 1919, the Village officially came into being. The Library is proud to be one of the hosts of the many celebrations happening all throughout 2019.
We're also hoping you, the residents of Fox River Grove, will help us grow our beloved Local History section. Let's be inspired by this special anniversary and share our mementos of FRG history with the whole community.
We are especially looking for:
Cary-Grove High School yearbooks
Historical photos and signs
Your best "Box River Groves" from everyone's favorite third-grade project at ARS for a special fall display
Old library paraphernalia, including library cards, bookmarks, etc.
If you have other ideas or keepsakes to loan for a short-term display or to donate to our permanent collection, please let us know. We've got one hundred years of stories to share!